Hawaiian Shirts For Men To Complete Summer
During summer, Hawaiian shirts will never get out of our sights. They are everywhere, especially to men. The reason is that it gives a tropical vibe to everyone and a state of mind that we are on an island. Hawaiian shirts are usually button-front, lightweight, and breathable. Most of the time, the designs are bold floral, palm prints, and anything that shows classic paradise.
Admit it or not, Hawaiian shirts are a must-have in every wardrobe, especially to men. You might be planning to search for trending Hawaiian shirts this year, and we are here to make your life easier. We selected the best-reviewed shirts with a beachy style and vibe. You can now check them out and choose the perfect one or two for you!
You can count on this short-sleeve Hawaiian shirt made of lightweight cotton. It will give you a classic and casual-cool look, and you can wear it lightly. The shirt comes with coconut buttons, a chest pocket, a spread collar, and a tropical style. You can also choose your desired pattern and size.
If you want to escape to the warmer climate this summer, add this button-down Hawaiian shirt to your cart. It is breathable and made of lightweight cotton. The shirt comes with pattern and design options and a variety of sizes.

If you are a fan of batik prints and geometric styled shirts, the Geometric Forest Tropical Hawaiian Shirt will suit you. It is a simple shirt made from airy cotton and has a chest pocket. The shirt comes with different pattern options and a variety of sizes.
You will look great with this eye-catching Hawaiian shirt. It has tropical prints, laid-back buttons, and made of polyester. The shirt is perfect for the breeze, plus you can clean it right away because it is lightweight, quick-dry, soft, and goes from hamper to the hanger. To meet your style needs, they made sure to come up with pattern options and several sizes.
The Hibiscus Hawaiian Shirt can give you a typical warm-weather pleasure during your summer getaway. It has buttons made from coconut shells and printed with bold hibiscus. You will also fell in love with its authenticity because the designs are from Honolulu, Hawaii. One of the designs and colors will surely fit in your closet.

The Hawaiian shirt from Levis will make you realize that summer is already around. It can give you a beachy vibe that will add some spice to your summer moments. Also, the design is more likely to have a retro style.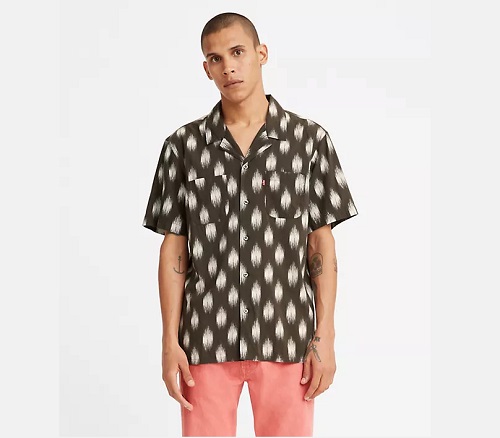 If you want to have a great fashion statement for summer, you can count on the Hawaiian shirt with wave prints. You can get your jeans or board shorts to pair with this shirt. There are a lot of ways to wear it and look stunning during your outdoor activity this summer.
Shop online easy and hassle-free only at DHgate.com
Dhgate is the largest online wholesale shopping store that sells huge collection of latest fashion clothing & accessories, Consumer electronics, sports & outdoors, health & beauty, home & garden, toys & hobbies and more. You can buy directly from seller that offers significantly lower prices than any other retail stores. DHgate are committed to provide fast, easy and safe buying experience for any consumers worldwide.  For latest products and special promotion visit Dhgate.com for exclusive offers and discounts.
Tags :
DhgateWW