10 Best Jeans For Men That You Can Buy At Affordable Prices
Finding the proper fit of jeans can be exhausting. There's a lot to consider like the fit and your build, the level of distress, which pairs you can wear to which events, and if they'll need to be altered. That is why we've compiled ten jeans for men (whether you purchase it for yourself or your partner) in several styles that you can buy online. So regardless of your style or budget, there's always a pair right for you.
Buck Mason Maverick Slim Jeans
Raw denim is renowned for obtaining that well-worn-in look but needs more effort than most men would love. Luckily, Buck Mason has a solution. Modeled after a pair of raw jeans, the Maverick Slim Jeans has a rugged look that most men have been looking for, but without the dull break-in period required to complete that perfect look.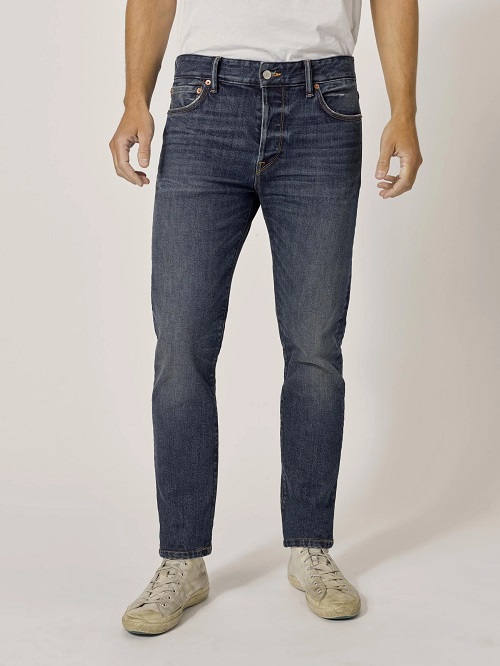 DSTLD Skinny Slim Dark Wash Resin Timber Stitch Jeans For Men
Some denim lovers swear by raw denim, but going the tough, more solid fabric into a form that shapes your body is often enough to work to replace your full-time job. Instead, opt for deep indigo denim with the comfort of stretch for a complete 9-to-5 workwear jean.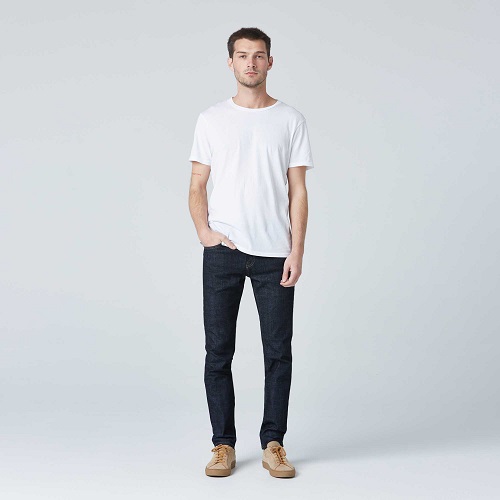 Carhartt Rugged Flex Straight Fit Jeans
Like all of Carhartt's rugged jeans, these straight-fit pants have the ultimate durability men require for their active lifestyles. Not only will these jeans last wear-after-wear, but it'll allow you to maneuver with ease, thanks to the cotton-spandex fabric blend.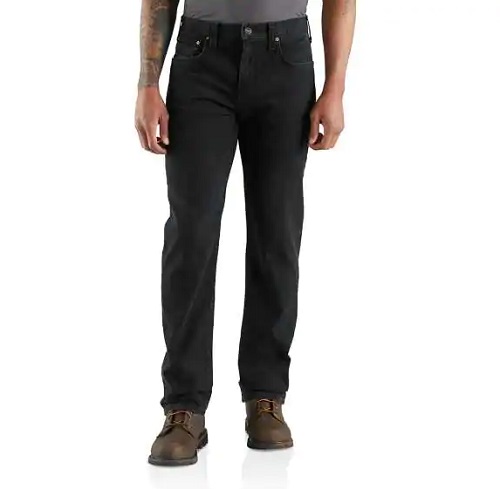 AE Ne(X)t Level AirFlex Skinny Jeans For Men
Quite literally, these jeans are at the next level. They're reduced and tailored but still breathable, nowhere near the too-skinny territory. Their "Ne(X)t Level stretch" means they won't end up puckering, bunching, or looking baggy after hours of wear.
Revtown Sharp Denim Jeans
Revtown's Sharp style could be deemed the Goldilocks of denim jeans with the right hint of stretch and slim-not-skinny fit. It's so durable that you can wear them to the office, on the weekend, or anywhere without having to worry if your jeans can still keep up with your active lifestyle.
Amazon Essentials Men's Slim-Fit Stretch Jeans
Who says good jeans have to cost an arm or a 32″ leg? Well, these top-rated jeans from Amazon Essentials will be your go-to for any occasion and let you save your hard-earned money with a reasonable price tag.
APC Men's Petit New Standard Skinny Fit Jeans
For men with slender legs, APC's skinny fit jeans have the slim silhouette you want, without completely clinging to your thighs and calves. Plus, the low rise goes at the hips for a rockstar vibe.
Uniqlo Ultra-Light 3D Jeans
These denim jeans from Uniqlo will bring you a cozy feeling during the warm-weather season. Lightweight denim with performance technology is achieved with an athletic fit to give the most comfort for your daily moves.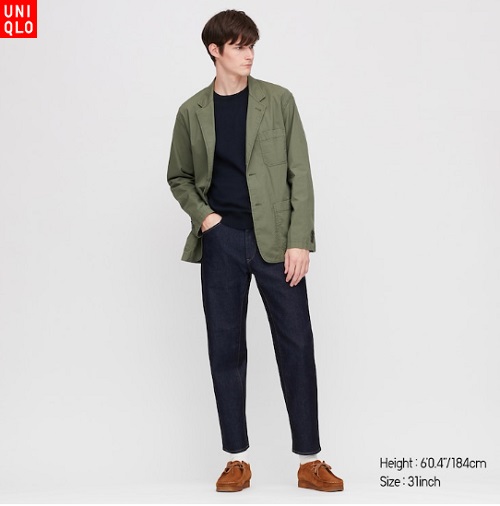 Wrangler Classic 5 Pocket Jeans
If it's not ruined, why need to fix it? Wrangler's classic 5-pocket style jeans are a best-selling on Amazon for its durable pair of denim jeans with a comfy fit to move at ease throughout your busy day.
Uniqlo Men's Ultra Stretch Skinny Fit Jeans
If you're not afraid to enter the ultra-skinny territory, Uniqlo has your back. It is known for its high quality and reasonable prices; the retailer's skinny jeans are no exception to the rule.
Shop online and get the best style and comfort with DAMART
Damart is constantly adjusting its collections to inspire fun, vitality, innovation and care through its products and its customer relationships to offer stylish and comfortable clothing. Their new collections offer "trendy" styles, using materials with a sensual touch and ready-to-wear. They strive to deliver unrivalled quality, value and, most of all, excellent customer service. Find men & women's clothing, shoes and thermals at damart.co.uk and get the best deal that they exclusively offer on the store page.
Tags :
DAMART